My Team
Jason W Lewis knows that when you become his client, you place your trust in him to help make your vision a reality. He strives for excellence in the service of clients who are making some of the most important decisions of their lives, and has carefully chosen expert staff to fulfill this commitment.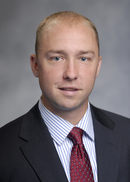 Andrew S Kummerer
Associate Financial Representative
Office 610-225-6525

Andrew attended Elizabethtown College in Elizabethtown, PA. He graduated in 2006 with a Bachelor of Arts in Business Administration with a dual concentration in Management and Marketing. Upon graduation, Andrew joined Northwestern Mutual in January of 2007 as a full time Financial Representative. He joined Lewis Financial in 2014 as an Associate Representative and is fully licensed in life, health, long-term care insurance and is NMIS licensed.  Andrew specializes in the insurance component of Lewis Financial.
How can Andrew help you?
Supply quotes- life, disability income, and long-term care
Schedule appointments for Jason
Schedule medical exams
Provide policy values
Expedite owner/beneficiary changes
Process changes to your billing methods
Facilitate premium payments
Provide general policy and billing information
Expedite policy owner requests
Update client information
Welcome referrals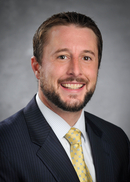 Erik Michael Brown, CFP®, ChFC®, CLU®, CASL®
Associate Wealth Management Advisor
Office 610-225-6522

Erik attended the Rohrer College of Business at Rowan University in Glassboro, NJ. He graduated in May 2006 with a Bachelor of Science in Business Administration with a dual concentration in Finance and Management. Upon graduation, Erik entered the Financial Services Industry in July 2006 as a Financial Representative and has been a member of the Lewis Financial since February 2008. He is currently a licensed Associate Wealth Management Advisor specializing in Mutual Funds, Equity, and Debt investment securities for your Brokerage or Advisory account. He also specializes in Variable Annuities.
How can Erik help you?
Providing financial market information & news
Providing clients with account balances
Assisting in asset allocation strategies
Assisting in risk management strategies
Provide mutual fund, equity, and/or debt securities recommendations
Buying/selling of mutual funds, equity, and/or debt securities
Provide investment and/or account performance, returns, and history
Facilitate account paperwork
Facilitate account transfers
Update client information